ABD'de dört kuzeydoğu eyaletindeki Medicaid sağlık güvencesi kapsamındaki hastaların yaklaşık yüzde 46'sı, her 10 hepatit C hastasından 9'undan fazlasını iyileştirdiği gösterilen yeni direkt etkili antiviral (DAA) ilaç tedavisinden, bütçe gerekçeleriyle yoksun bırakıldı. Buna karşılık özel sağlık sigortası olan hastaların yalnızca yüzde 10'u ve Medicare sosyal sağlık güvencesi kapsamındaki hastaların ise yalnızca yüzde 5 kadarı bu tedavilerden yararlanamadı. Bu ilaçlar arasında Sovaldi (sofosbuvir) ve Harvoni (ledipasvir) bulunuyor. Bu konudaki araştırmanın yazarı Dr. Vincent Lo Re III, tek bir hastada 12 haftalık tedavi uygulamasının maliyetinin 90 bin dolara kadar çıkabildiğini, bu nedenle Medicaid programlarının bu ilaçlara önemli kısıtlamalar getirdiğini bildirdi. Ancak 23 Kasım 2015'te JAMA Internal Medicine'da yayımlanan bir başka araştırmaya göre, hepatit C'nin yeni ilaçlarla erken tedavisi, sağlık harcamalarında milyarlarca dolar tasarruf sağlayabilir. Araştırma hastalığın hangi evresinde olurlarsa olsunlar tüm hepatit C hastalarının çığır açan bu ilaçlarla tedavi edilmesi sonucunda yaşam boyu sağlık harcamalarında 3.3 milyar dolarlık tasarruf sağlanacağı sonucuna ulaştı.
But another study shows treating all infections would save more than $3 billion in long run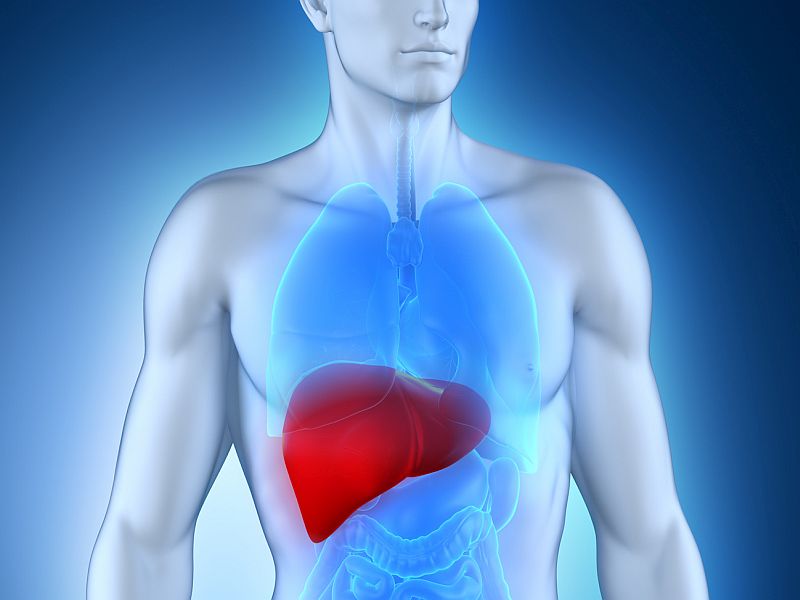 By Dennis Thompson
HealthDay Reporter
TUESDAY, Nov. 24, 2015 (HealthDay News) — Nearly half of Medicaid patients with chronic hepatitis C have been denied cutting-edge medications that would most likely cure their condition, due to tight controls that states have placed on coverage of the pricey drugs, a new study shows.
About 46 percent of Medicaid patients in four northeastern states were denied treatment with new direct-acting antiviral (DAA) drugs, which have been shown to cure more than nine out of 10 hepatitis C patients, the researchers reported. These powerful medications include Sovaldi (sofosbuvir) and Harvoni (ledipasvir).
By comparison, only 10 percent of privately insured patients and 5 percent of Medicare patients were denied treatment, said study author Dr. Vincent Lo Re III, an assistant professor of medicine and epidemiology in the division of infectious diseases at the Perelman School of Medicine at the University of Pennsylvania, in Philadelphia.
State Medicaid programs have placed stringent pre-approval requirements on the drugs, due to their high cost, Lo Re explained. A 12-week round of treatment for just one patient can cost as much as $90,000.
"These restrictions are set up to ration the medications, because of concerns that the high cost of these drugs is going to overwhelm the health care budget," he said.
Lo Re presented the findings at the recent annual meeting of the American Association for the Study of Liver Diseases. Research presented at meetings is typically considered preliminary until published in a peer-reviewed journal.
However, such tight coverage policies might prove pennywise but pound-foolish. Early treatment of hepatitis C with the new drugs can save billions in health care costs, according to another study, published online Nov. 23 in the journal JAMA Internal Medicine.
Those researchers concluded that $3.3 billion in lifetime health care expenses could be saved if all hepatitis C patients received treatment with the cutting-edge drugs, regardless of how sick they are.
"We found it is highly cost effective to treat everyone right away, rather than waiting for them to progress to more advanced liver disease," said senior study author Dr. James Kahn, a professor in the department of epidemiology and biostatistics at the University of California, San Francisco.
Hepatitis C can do terrible damage to the liver if left untreated, including scarring of the liver and liver cancer, according to the U.S. National Institutes of Health. Serious cases often require a liver transplant.
About 3.2 million Americans are estimated to have chronic hepatitis C infection, according to background information provided in the JAMA report.
To assess access to the new drugs, Lo Re and his colleagues analyzed prescriptions submitted to pharmacies that serve patients in Pennsylvania, New Jersey, Delaware and Maryland.
Out of 2,342 patients who submitted a prescription for one of these new drugs between November 2014 and April 2015, a total of 377 (16 percent) received an absolute denial, the researchers reported.
Of the 377 denials, 233 were handed down to Medicaid patients, compared with 104 for privately insured patients and 40 for Medicare patients.
The most common reasons for denial by Medicaid were "insufficient information to assess medical need" (48 percent), "lack of medical necessity" (31 percent) and a positive alcohol/drug screen (4 percent).
While tightly controlling access to the pricey drugs may save money now, Medicaid likely will end up spending even more in the long run as hepatitis C patients grow sicker and require more drastic treatment, said Tom Nealon, chief executive officer of the American Liver Foundation.
"Everybody has adopted the idea that putting this off makes the most sense," Nealon said. "But when you think of the cost of treating people for years for cirrhosis and liver cancer and then transplants, this would be an incredible savings, not to mention what it does for the quality of life for these people."
The cost analysis in the JAMA study supports Nealon's theory. Researchers found that, at current drug prices, treating half of all hepatitis C patients who know they are infected would cost about $53 billion over five years, while treating only patients with later-stage liver disease would cost $30 billion.
However, the researchers argue that insurers will eventually have to pay for the drugs anyway, since many patients will get them at later stages of their disease. By treating people early, insurers can avoid the costs of treating the damage from long-term infection.
Earlier this month, the U.S. Centers for Medicare and Medicaid Services (CMS) issued a warning letter to all states, asking them to re-evaluate their restrictions on these prescriptions for Medicaid patients.
"The effect of such limitations should not result in the denial of access to effective, clinically appropriate and medically necessary treatments using [these cutting-edge] drugs for beneficiaries with chronic [hepatitis C] infections," the letter stated.
CMS also sent a separate letter to the makers of these drugs, asking pointed questions about the cost of the medications.
"The hope is that's a gut check for the states to say, 'Maybe we need to review the policy we've put in place,'" Nealon said.
Neither of the two studies received any funding from drug makers.
More information
Visit the U.S. Centers for Disease Control and Prevention for more on hepatitis C.
SOURCES: Vincent Lo Re III, M.D., MSCE, assistant professor, medicine and epidemiology, division of infectious diseases, Perelman School of Medicine, University of Pennsylvania, Philadelphia; James Kahn, M.D., MPH, professor, department of epidemiology and biostatistics, University of California, San Francisco; Tom Nealon, chief executive officer, American Liver Foundation; Nov. 23, 2015, JAMA Internal Medicine; Nov. 13-17, 2015, American Association for the Study of Liver Diseases annual meeting, San Francisco
Last Updated: 
Copyright © 2015 HealthDay. All rights reserved.